The Batchelor Collection - Photo Galleries
---
View all galleries - Church Exteriors - Corbels, Bosses and Angels - Fonts - Interiors - Landscapes - Oddities and Special Interest - Painted Screens - Poppy Heads and Benches - Stained Glass Windows - Wall Paintings - Past Exhibitions - Norfolk Poem -
Alan's Photo Microscopy - Ruth's Wildlife - Joyce's Award Winners
---
Norfolk
The wide and open spaces,
The saltmarsh and the sea;
The sandunes and the pinewoods,
Norfolk beckons me.
A walk across the marshes
With creeks and muddy pools;
The boats and ropes and fishing nets;
The booming Bittern calls.
The wetlands and sea lavender,
The samphire covered sand,
Within this damp and marshy ground
A graceful heron stands.
The golden swaying reed beds;
Migrating flocks of birds;
The heathland, fields and hedgerows;
The farmer's Jersey herd.
The cornfields edged with poppies
Beneath the ripening sun,
The Barn Owl, hunting supper
Begins when day is done.
The bending branch with crooked backs
The leaning windswept trees;
The natural curving coastline,
The view from Salthouse see.
The tall imposing windmill,
With mighty sails of white;
The skyscapes and the sunsets
Arrive, to herald night.
The peaceful country landscape,
A church at every view;
The people of this county
Must be the chosen few!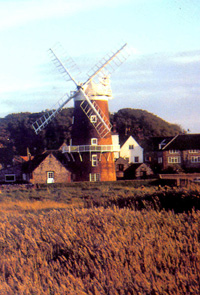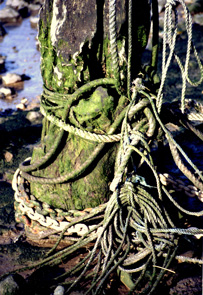 Left: Cley Mill; Right: Old Rope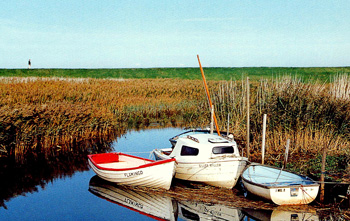 Cley Backwater
Norfolk Poem © Ruth Batchelor
---
View all galleries - Church Exteriors - Corbels, Bosses and Angels - Fonts - Interiors - Landscapes - Oddities and Special Interest - Painted Screens - Poppy Heads and Benches - Stained Glass Windows - Wall Paintings - Past Exhibitions - Norfolk Poem -
Alan's Photo Microscopy - Ruth's Wildlife - Joyce's Award Winners
---