Welcome to The Batchelor Collection
About the Batchelor Collection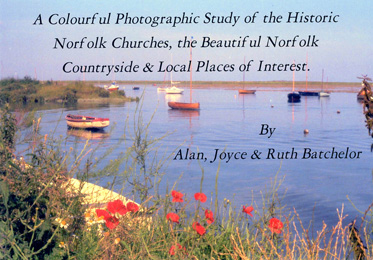 The Batchelor Collection is a unique collection of photographs that have been taken over the course of thirty years by the Batchelor family and exhibited at different venues in Norfolk.
The photographs mainly celebrate the beautiful and historic churches in Norfolk, their architecture, their interiors, their lovely Stained Glass Windows and their many endearing features. Read more about the collection.
The photographs are arranged into fifteen galleries:
Church Exteriors - Corbels, Bosses and Angels - Fonts - Interiors - Landscapes - Oddities and Special Interest - Painted Screens - Poppy Heads and Benches - Stained Glass Windows - Wall Paintings - Past Exhibitions - Norfolk Poem - Alan's Photo Microscopy - Ruth's Wildlife - Joyce's Award Winners.
E-mail Ruth Batchelor about the Collection.
Dedication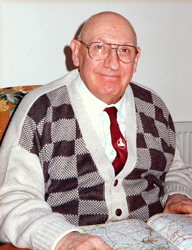 This website is dedicated to the memory of my Dad, Alan Batchelor, who was the inspiration for the Norfolk and its Churches Collection.
It was his dream to photograph and record all the pre-17th Century Churches in Norfolk and to update in colour previous data and books. He joked he would have to live until he was about 150 years old in order to do so! It was not to be.
The intention, after the success of the first exhibition, was to publish a selection in a full colour book, however, the cost of such at the time was prohibitive.
Alan would have been totally blown away by the computer age, especially the way digital photography and imaging has developed over recent years. I am so sorry that he missed out on it all.
Publishing the collection in book form has always been at the back of my mind, but due to one thing or another it never transpired. But the way forward is the internet - websites - so I had the idea of publishing the collection in this way.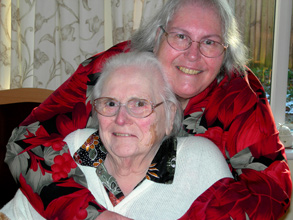 He would have been tickled pink to know that our work would be going global as they say!
I hope he would be proud of what we have now achieved. God Bless you Dad.
This is also for my darling Mum, Joyce, who suffered numerous health problems over recent years, and who sadly had to be cared for in a residential nursing home but remained my inspiration and support.
Sadly we lost Joyce on April 15th 2013. It was very quick and she is now at peace. She was 87 years young!
Ruth Batchelor July 2013.